Green Sea Turtle | What You Can Do To Make A Difference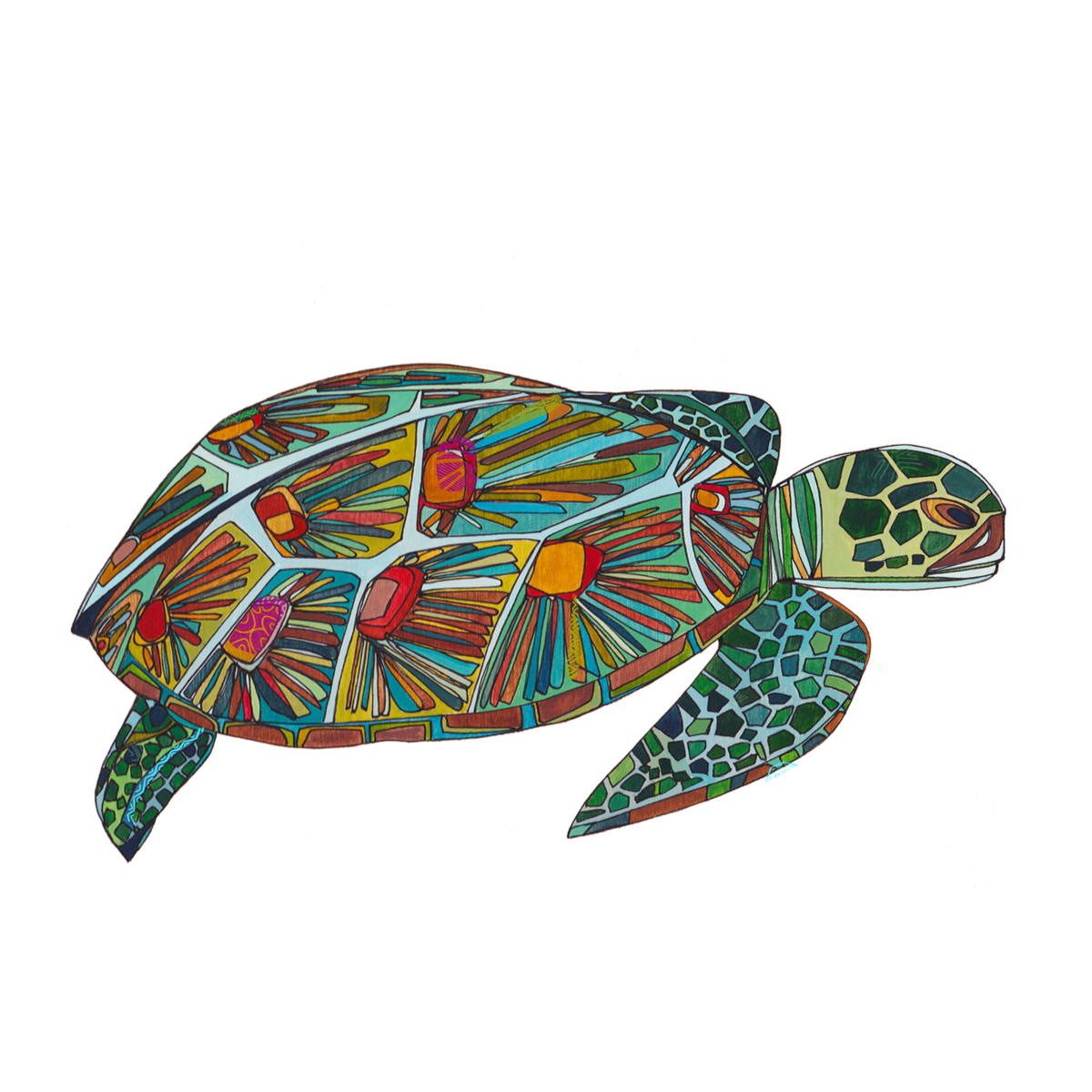 Green Sea Turtle

These stunning reptiles can grow up to 5ft in length and 700 lbs. Despite surviving for millions of years, humans have brought them to the point of extinction due to hunting and habitat loss. In the last half century numbers have decreased by 90%.

It's hard not to fall in love with these incredibly beautiful creatures, and it's even harder not to feel for them when their dwindling numbers are due, in part, to our actions.
They have been poached for their eggs, meat, skin and shells.

The thought of future generations only being able to see these magnificent reptiles in books and online is something we'd really like to avoid, and if we come together now and ACT, we can change the course of their history.

We can do better than letting one of the ocean's most magnificent reptiles disappear.

Show Us Your Making Strides and We Will Discount Your Next Order!

Every action matters! If you can show us that you are taking action, because every action big or small matters, tag us and your top 10 friends with you and your reusable container in a "say no" situation and we'll give you 10% off your next order.

Join The Movement: Instagram Hashtags

#katherinehomes #everyaction #everyactivist #takeaction #protecttheoceans #protectgreenseaturtles #saynotoplastic #bringyourown #takeactioncampaigns #saynotoplastic#nosingleuseplastic #exploreconnectprotect





Every Activist

Here's what YOU can do. Yes you. You can make a difference. No matter how large or small your positive action is, it is an action and when enough individuals act, things can and will positively shift.



Say no to straws. We don't really need to discuss this, unless you have a medical issue and need a straw, don't use them. Kindly ask whomever is serving you that you don't need one before they come back with your drink. OR bring one of your own reusable ones.
Don't use plastic bags. Period. There are too many options these days with reusable bags, to ask for or accept a plastic bag. Really, they all should be banned and are well on their way but for now, opt to keep your own reusable bag in your backpack when you're out, in your car, or in your purse.
For smaller plastic baggies, use a reusable food bag. There are many on the market. Here's a great list we've complied for you on some good options.
Volunteer to protect recently hatched turtles.